We are a leading construction engineering company firm with over 13 years' experience, and a unique employee culture that empowers our teams to deliver robust and innovative engineering solutions. We have more than 200 employees undertaking major projects that help us to acheive more success in our field. We recognise that our greatest asset is our people. We strive to enhance the experience of working at Toubar to maximise our ability to attract and retain the best talent.
We are enthusiastic, and focused on providing excellent commercial solutions to our clients engineering needs. We are team players, and characteristically build constructive relationships to facilitate the shared objective of delivering a successful project. Our leaders have excellent communication skills and understand that our work is more than just getting the technical issues right.
So, what makes Toubar Engineers a great place to work?
We are a private company with a unique ownership structure, where the owners of the company work alongside everyone else. We are non-bureaucratic and foster a flat hierarchical structure. When the company does well, profit share is passed onto all employees. Our employees have access to wellness programs and Corporate Health Insurance discounts. You'll be given plenty of responsibility from day one, along with the opportunity to work on a diverse range of exciting projects that are transforming our cities. We have a dynamic, enthusiastic, vibrant and professional workplace. Bring your personality to work – we encourage it! We're all about having some fun while we work.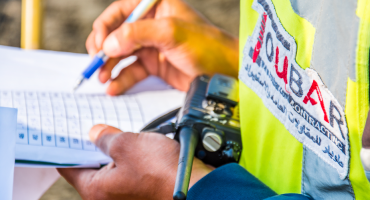 Everyone who works with us has a part to play in a common goal – to make our country better. We want to live in a successful country: a healthy, safe, well-educated country, with a vibrant economy and opportunities for all. We want Egypt to be fair, tolerant and green. Put simply, we want a Egypt to be proud of.
We're working hard to get the best possible value for the money we spend. It's up to each and every person working with us to deliver these targets and make our ambition a reality.
We aim to be Egypt's best contracting company and this is will achieve by YOU. Recognized for our social responsibility and work with customers, partners and communities, having a social conscience isn't just something we tacked on to our business strategy.
Enjoy a healthy work life balance because we recognize the importance of providing our staff with a realistic work-life balance, Toubar offers flexible working conditions and provides employees with the opportunity for greater family, sporting and social involvement.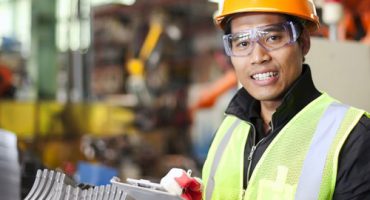 Don't just take a job, develop a career. With on-the-job experience, peer coaching, self-paced training, secondment and project opportunities, along with more formal learning, Toubar contracting is committed to assist and develop a career path that will help them achieve a long-term rewarding career.
Coupled with competitive remuneration and a range of rewards and benefits – from share schemes and salary packaging to family-friendly offices – Toubar contracting works hard to position itself as an employer of choice.